Krish Mohan: Approaching Happiness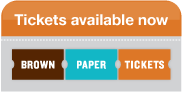 Approaching Happiness: What makes us happy? Comedian Krish Mohan explores the idea of Happiness and perceptions of mental illness in today's society. He is removing the stigmas associated with immigration, drugs, gun control, racism and being accountable for the problems we've created, all revolving around the subject of mental health. Will he find out how we can all approach happiness?
Krish is a socially conscious Indian standup comedian and writer who regularly performs at small theaters, bars, comedy clubs, colleges and DIY venues across the country. He focuses on idea based stand-up tackling race, religion, immigration, relationships, political and social issues. With his quirky attitude, charming personality, and intelligent humor, Krish captivates and engages audiences of all backgrounds. Mohan has opened for nationally touring headliners and has had a highly rated & hit show at the IndyFringe & Capital Fringe. He has been featured on NPR and in the Arch City Comedy Festival. Krish is a regular contributor to the Indie Bohemians, a radio show which airs on iHeartRadio and affiliates all across the country. Krish is also the host, writer and creator of "Fork Full of Noodles", a weekly satire web series that focuses on socio-political issues. Krish also hosts his own podcast called "Taboo Table Talk" where talks to guests about socio-political issues that should be talked about at the dinner table.
"Mohan's material is frequently clever if not uproariously funny" Roger Caitlin of the Washington Post
"an honest, funny approach to describe how his expectations of moving to America didn't line up with reality; how he has handled racism…; his relationship with his parents who raised him to be a devout Hindu, yet he is no longer faithful; and even sex education" -NUVO (Indianapolis)
"If you appreciate comedians that deliver a message with style and truth, and make you LOL while they're delivering the message, then go see the Indian Comedian, unless of course…you're racist." -Randy Clark from IndyFringe Talks !
"he is a thinking man's comedian and an astute one at that." -Tom Alvarez of the Examiner
"a playful, provocative stand-up routine" -The DCist
"'touchy' subjects are addressed with a personal approach from lifelong experience" -Ben Daniels of the DC Metro Theater Arts
"Not holding back his opinions, Mohan's subjects depicted society's contemporary issues, including drug reform, prison for profit, climate change, mental illness and human accountability." –Salmata Fall, Louisiana State University (Daily Revielle)
"a witty and accurate observation about modern day cultures." Nick Holstein, West Virginia University (The Daily Athenaum)